While Concept stage ensures a project idea is viable (e.g. supported by government, OFP, WWF offices, is GEF-able), at PIF stage the idea must be elaborated into a technically sound project framework. Ensuring quality project design at PIF stage is important, as it sets the stage for detailed design and articulation (see ProDoc stage). 
The processes/steps to ensure quality project design at this PIF stage include:
Finalize the project objective
Develop project strategies (link: components, outcomes, outputs) to achieving that objective, including a theory of change
Provide a high-level budget for the project, and identify indicative co-financing
Identify key stakeholders, inform them of the project, and gather early input to inform project design
Conduct a Gender Assessment and integrate the results as much as possible into the project design
The Project Development Team should ensure frequent input from the relevant government technical departments. Once the processes to ensure a quality project framework have taken place, the project should be described in the PIF. 
What is the PIF?
The Project Identification Form (PIF) is the applicable document that sets forth the concept of a full sized project or medium-sized project that is requesting GEF financing. The GEF Agency prepares a project concept at the request of and in consultation with relevant country institutions and other relevant partners, and submits it to the Secretariat through the Project Identification Form. The PIF provides initial information about the project, including: the amount of GEF funding for the project, confirmed by a GEF OFP endorsement letter (Engage OFP Office), and; the project strategies (objective, components, outcomes, and outputs). 
Depending on the type of modality selected (FSP/ MSP, Stand-alone/Programmatic), different templates must be completed describing the project proposal for its review and approval (templates can be found here).
Full Sized Project (FSP) v Medium Sized Project (MSP) 
Full sized projects are categorized as

projects requesting more than two million US dollars in project financing.

FSPs must go through a two-step process to receive GEF funding: 

Step 1: A Project Identification Form (PIF) is completed and submitted for GEF technical clearance, and then for Council Approval.

PIFs for full sized projects are approved by GEF council twice a year during GEF Council.

Step 2:  After a PIF is a

pproved by the Council, there is a maximum of 12 months for full project design and submission of a CEO Endorsement Request and associated Project Document. Full-sized projects will be cancelled if they do not receive CEO Endorsement within 18 months of CEO approval of PIF.


 

Medium Sized Projects (MSPs) are projects requesting less than or equivalent to two million US dollars in project financing. A ProDoc and CEO Endorsement Request can be submitted directly for endorsement/approval in a "One-step" process. In this process, there is no need to develop and draft a PIF. The GEF CEO decides whether to approve such MSPs. 

Alternatively, in what is called the "two-step process" (see FSP steps above), an MSP PIF can be completed to earmark GEF funds, after which the project team has 8 months for full project design and submission of an MSP Approval Request and project document. Medium-sized projects will be cancelled if they do not receive CEO approval within 12 months of PIF approval. Discuss with the WWF GEF Project Manager which option is best for the project. 

Programmatic Approach

The Programmatic Approach is a longer term and strategic arrangement of interlinked projects (both MSPs or FSPs) that aim at achieving large scale impact. A Program Framework Document (PFD) is submitted for Council Approval and is accompanied by a child project annex (similar to a PIF) for each proposed sub-project. 

Child projects are individual projects under a Program, they contribute to a program's overall objective, and can be thematic or geographic in scope (for example, a geographic approach could be interventions within the Amazon, a thematic approach could be interventions around specific commodities). Advantages of a Programmatic approach include: Increased integration and systemic level of interventions; a focus on measuring program results, beyond the outputs at the level of individual projects; enhanced scope for catalyzing action, replication and innovation.  
Overview of timeline
FSPs and Programmatic Approaches: Once a PIF/PFD is submitted it must be (a) technically cleared by the GEF Secretariat, and then (b) approved by the GEF Council through a Work Program (the work program consists of cleared and selected PIFs). GEF Council takes place biannually. **Please note that the GEF CEO constitutes a Work Program subject to, among other things, resource availability. 
MSP: If submitting a PIF for a MSP, the PIF may be submitted by the WWF GEF Agency at any time for technical clearance by the GEF Secretariat, and subsequent CEO Approval.
Responsibilities 
Roles and responsibilities for PIF/PFD development are identified and agreed upon at Concept Stage. It is recommended that teams use the PIF Development Grant (link to Concept: PDG grant) to recruit a GEF expert consultant to facilitate the proposal process and write the PIF/PFD. It is key that the relevant government ministries are involved in workshops, meetings, and PIF/PFD reviews.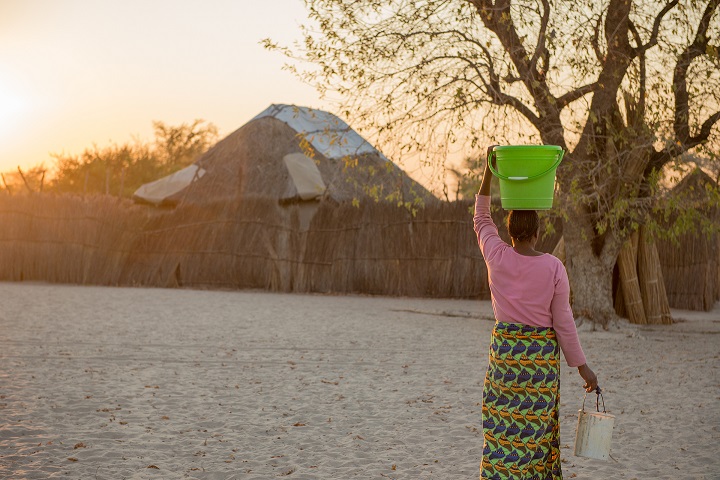 © Bentley Garath / WWF-US