GEF Organizational Structure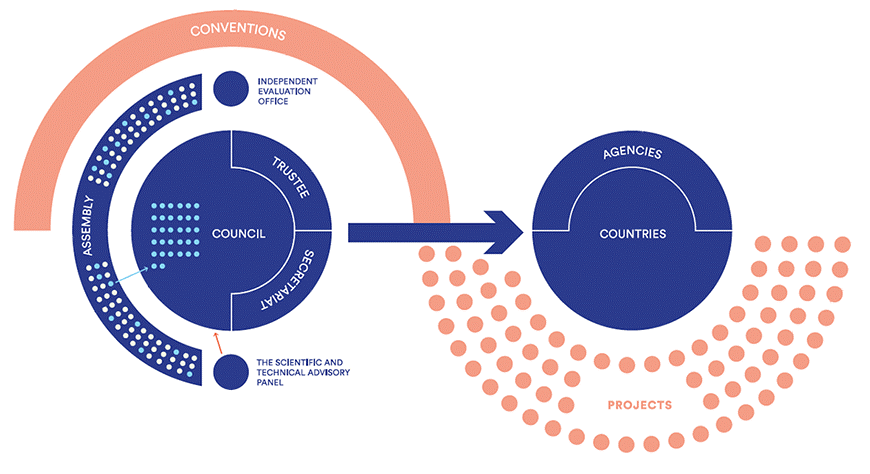 GEF Secretariat
At the heart of the GEF is the GEF Secretariat comprising of slightly over 100 full-time staff ensuring efficient operations. The GEF Secretariat's main function is to review projects for compliance with GEF's strategic objectives and policies. The GEF Secretariat office is based in Washington, D.C.
GEF Council
The governing body of the GEF is the GEF Council, which includes government representatives of all GEF donor countries as well as government officials representing groupings, known as constituencies, of GEF recipient countries. The main roles of the GEF Council is to approve projects as policies recommended to them by the GEF Secretariat as well as direct GEF strategy in the larger international environmental development context. The GEF Council meets face to face twice a year in Washington, DC.
GEF Agencies
GEF project supervision responsibilities are implemented by a group of organizations that have received GEF Council accreditation based on their compliance with minimum GEF policy standards for topics ranging from financial and administrative management, safeguards, and gender equality. Only these pre-approved organizations, commonly referred to as GEF Partner Agencies or GEF Implementing Agencies, are allowed to directly request funding from the GEF in support of governments wishing to access GEF resources. There are currently 18 GEF Partner Agencies.