Project and Programme Management Standards (PPMS)
The Project and Programme Management Standards (also known as the PPMS), represent the standards of practice for designing, implementing and monitoring conservation projects and programmes in the WWF Network. PPMS is derived from the Conservation Standards, a set of principles, practices and tools for planning and managing conservation projects  widely adopted by major environmental organizations and donors. As a WWF Network Standard, all WWF GEF projects are encouraged to apply these Standards in order to effectively meet the PIF and Prodoc needs and requirements, in particular the theory of change, project work plan and Results Framework. ..  
For details, please see this site. For planning teams that would like assistance from a "conservation coach," a trained facilitator who can help your team apply the Standards, please ask the WWF GEF Agency program manager or consult the database here.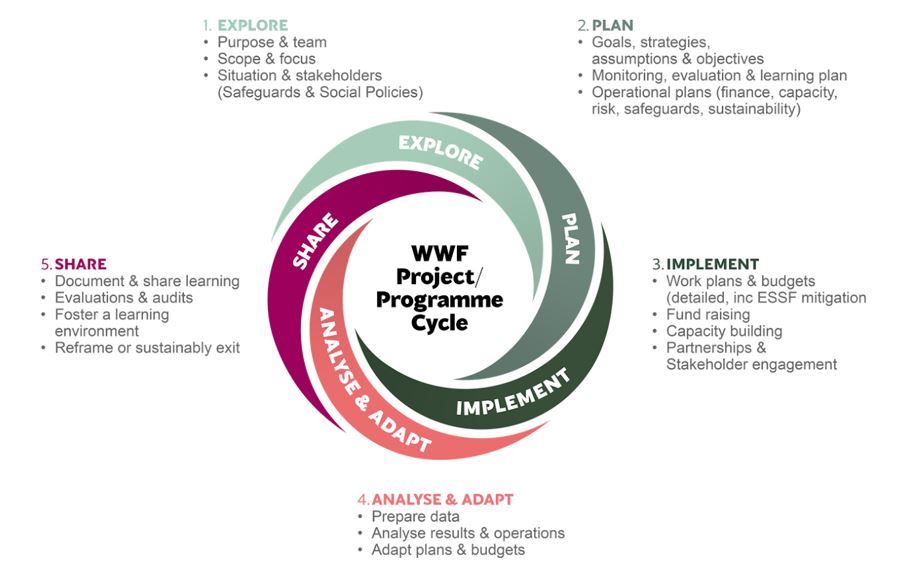 Definitions: